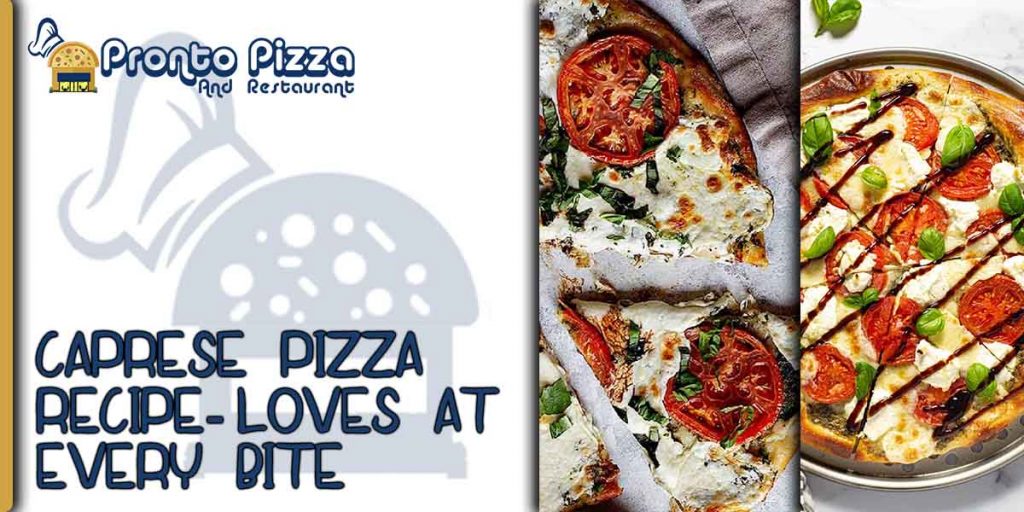 Pronto Pizza and Restaurant brings a Caprese Pizza Recipe- a quick 30-minute meal that the whole family will appreciate. It's light and tasty, thanks to homemade basil sauce, tomatoes, and mozzarella. Serve it during summer picnics with a simple salad on the side and enjoy the comments.
Preparation Time: 15 minutes
Cooking Time: 14 minutes
Total time: 29 minutes
It's fresh tomato season, and today Pronto Pizza is sharing a simple Caprese Pizza recipe that's ideal for using all of the tomatoes that are presented in plenty.
Growing up in a Mediterranean region, meals with fresh tomatoes were a family favorite. Pronto Pizza never needed a reason to integrate fresh summer tomatoes into its cuisine, whether it was a basic Tomato Galette, an easy Cucumber Tomato Mozzarella Salad, or a next-level Tomato Ricotta Tart recipe.
This Pizza Caprese dish is the newest addition to our menu.
What Exactly Is Caprese Pizza, and Why Should You Make It?
If you like Italian cuisine, you've definitely heard of their famed Caprese Salad. It is a meal comprised of fresh mozzarella cheese, fresh basil leaves, and tomatoes that have been seasoned with salt and pepper. You sprinkle it with olive oil and serve it over toasted bread.
This recipe for Homemade Caprese Pizza is a variation on it. Simply described, it's a perfectly cooked tomato-basil-mozzarella pizza. It also includes:
• An excellent way to make use of plenty of fresh tomatoes
• A simple supper that takes less than 30 minutes to prepare on a Tuesday night.
• Made using basic, fresh ingredients that are commonplace.
Notes about the Ingredients for Caprese Pizza Recipe:
The nicest thing about this dish, in my view, is that it comes together in less than 30 minutes and requires just a few basic ingredients.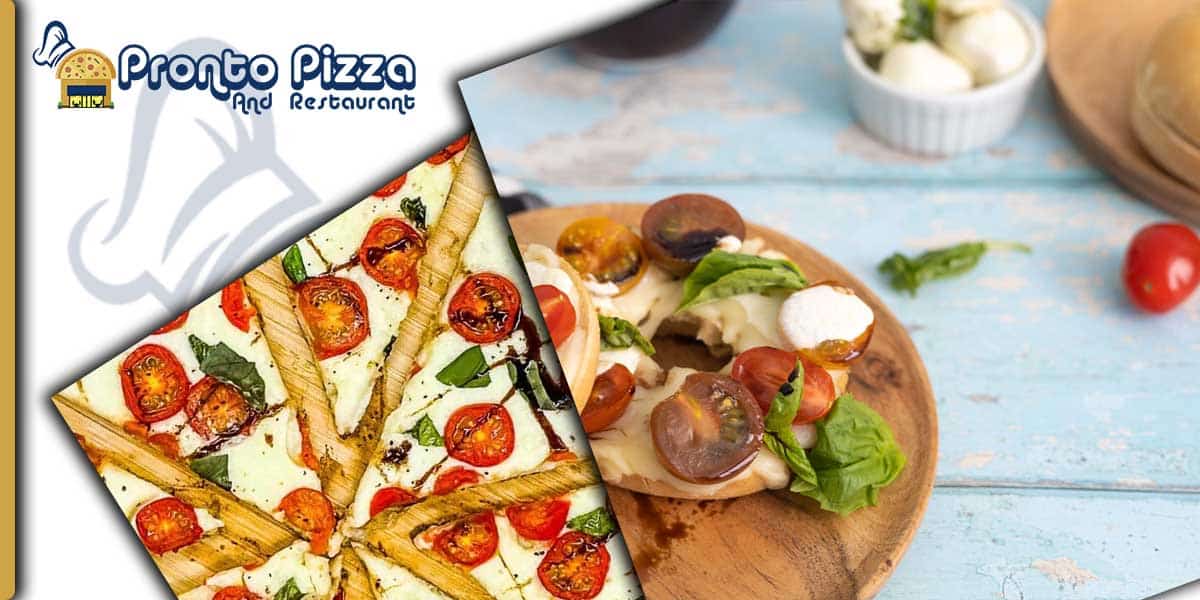 Pizza recipe
Here are some ingredient notes to help you prepare this simple Caprese pizza in your own kitchen:
Store-bought pizza dough:
While you can absolutely make your own pizza dough, we chose a store-bought one for convenience, particularly since homemade pizza dough is now widely available in most grocery shops. It saves me time, but you may absolutely create your own as well.
If you want to create your own pizza dough, here are a couple of my favorites:
Whole Wheat Pizza Dough – When we make our own pizza dough, we use this recipe.
Gluten-Free Pizza Crust – If you're gluten-free, my friend Traci's recipe is ideal for a gluten-free pizza.
Peter Reinhart's Pizza Dough – From what I've heard, this is the most popular pizza dough recipe, and many people swear by it.
Tomatoes:
We use cherry tomatoes, but any tomato variety would do. During the summer, we use heritage tomatoes, and during the winter, we use Roma tomatoes.
Fresh Mozzarella:
We use fresh creamy mozzarella, although shredded mozzarella may also be used.
Quick Pesto Sauce:
This basil sauce, inspired by my Basil Pesto Vinaigrette, comes together in minutes. If you are short on time, you may use store-bought pesto.
How to Make Caprese Pizza?
This mozzarella and basil pizza is made in three stages.
Roast the tomatoes: Cut the tomatoes into quarters and set them on a baking sheet. Drizzle with olive oil and season with salt and pepper to taste. Toss them a coin. In a 450°F oven, roast the tomatoes for 9-10 minutes, or until they begin to burst. Place aside.
To make the fast basil sauce, combine basil leaves, garlic cloves, salt, and pepper in a food processor. Pulse it a few times, then drizzle in the olive oil. The objective here is to make a spreadable paste, so you may need to stop the machine and scrape the edges a few times to get that paste-like consistency.
Assemble: While assembling is simple, there are a few things to keep in mind for the perfect tomato and mozzarella pizza.
Roll the dough:
Because we love a thin crust on my pizza, we shaped our 1-pound fresh pizza dough into a 14.5-inch circle. If you like a thicker slice, you may get a smaller pizza, around 12-13 inches in diameter.
If you have a pizza stone or a pizza pan, this is ideal. If you don't have one, we suggest this one from Target.
Spread the basil sauce on top:
It may seem like there isn't enough sauce at first, but all you want is for it to modify the color of the dough and provide a lovely basis for the tomatoes. Simply distribute it as evenly as possible using a spoon or a spatula.
Evenly distribute the tomatoes and fresh mozzarella over top:
Distribute the roasted tomatoes evenly on top. Make careful to remove any residual liquids in the pan; you don't need them! Top with little pieces of mozzarella (we tear them by hand), or use precut mozzarella slices.
Brush dough with oil:
This step is optional, but if you like my pizza crust, we suggest gently brushing the sides of the dough with olive oil.
Bake it in the oven:
If you've ever baked pizza before, you know how important it is to have a hot oven. Because the best pizza is one that cooks quickly in a very hot oven. That is why it is critical that you preheat your oven.
The oven has a maximum temperature of 450 F (232 C), but if yours does, feel free to heat it all the way up to 475-500 F. If you do this, keep in mind that it will cook quicker.
Sprinkle with a few fresh basil leaves after it's out of the oven. That's all!
• All that remains is to crack open a bottle of Decoy wine and reward yourself with the finest pizza night ever!
• The Best Way To Store:
• If you have any leftovers, put them in an airtight container in the fridge for up to 2 days. When ready to serve, cook each slice for 5-10 minutes in a preheated 300°F oven.