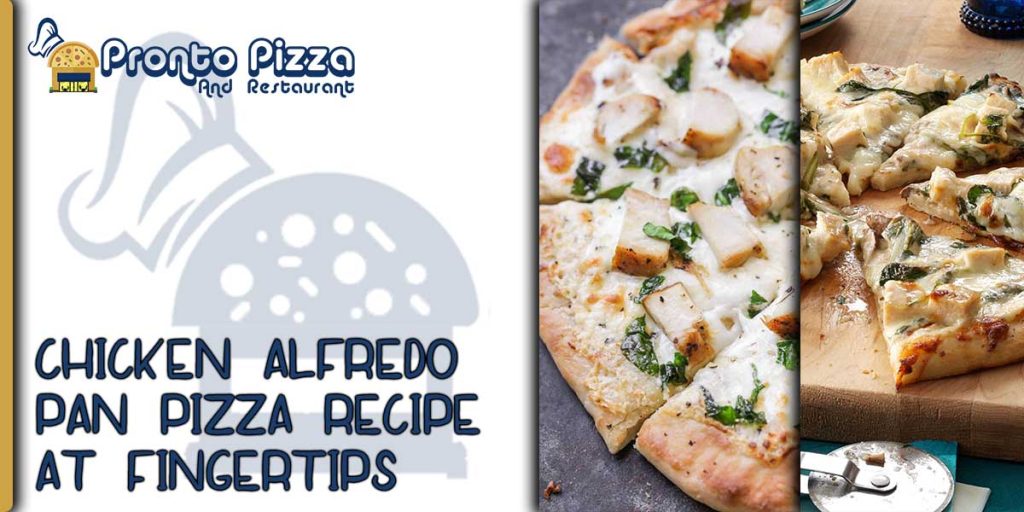 Looking for a delicious and easy pan pizza recipe? This chicken Alfredo pan pizza is perfect for a quick weeknight meal. The dough is homemade and the toppings are customizable, making it the perfect dish for any pizza lover. Don't miss out on this amazing recipe by Pronto Pizza And Restaurant!
Begin by making the dough. In a medium bowl, add 1 teaspoon of active dry yeast and ¼ cup of warm water. Let this sit for 10 minutes until the mixture is foamy and bubbly. To the yeast mixture, stir in 2 cups all-purpose flour, ½ teaspoon of salt, and 3 tablespoons olive oil. Stir until the ingredients are well combined then knead on a floured surface for about 5 minutes or until smooth and elastic. Place the dough in an oiled bowl and cover it with plastic wrap or a damp towel and let it rise for an hour.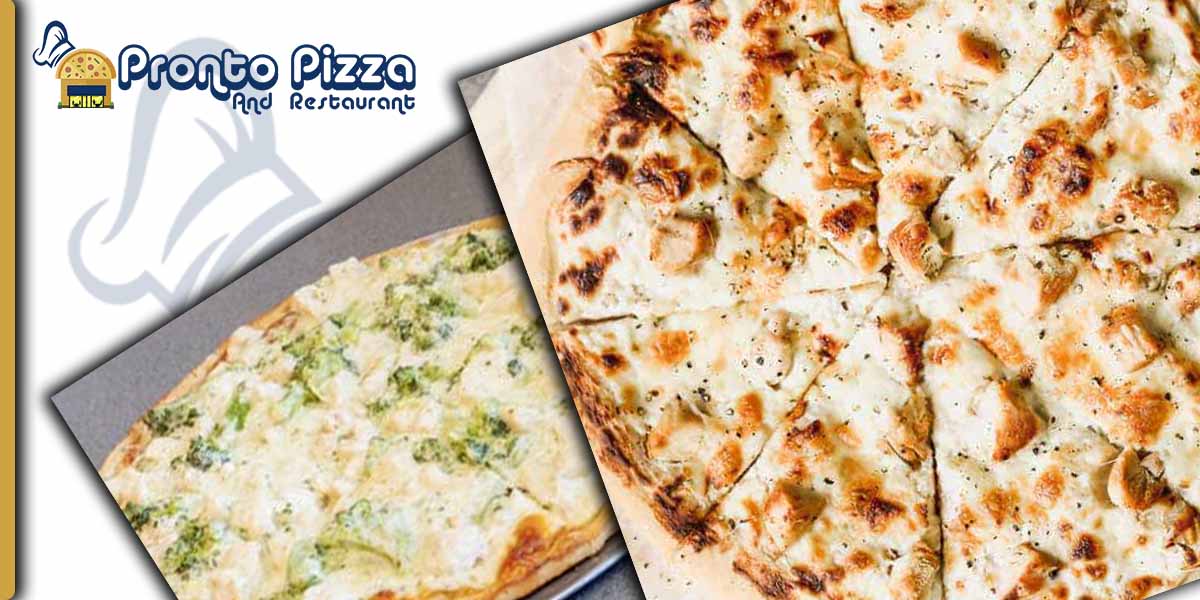 Chicken Alfredo Pan Pizza Recipe
Once the dough has doubled in size, roll it out onto a greased 12-inch round pan. Prick it with a fork several times and then spread 1/2 cup of Alfredo sauce over the top. Sprinkle some grated mozzarella cheese, cooked and chopped chicken, and your favorite pizza toppings over the Alfredo sauce.
Bake at 375ºF for 25 minutes until the crust is golden brown and the cheese is melted and bubbly. Let cool before cutting into slices and serving. Enjoy!
Frequently Ask Questions (FAQs)
Is Alfredo sauce good on pizza?
Yes, Alfredo sauce is a delicious and creamy alternative to traditional tomato-based pizza sauce. Its mild flavor pairs well with various toppings and it gives the pizza an amazing creamy texture. There are many variations of Alfredo pizza that you can enjoy, including adding different types of cheese, vegetables, and meats. Give it a try today
What is Alfredo's pizza made of?
Alfredo pizza is typically made with homemade or store-bought pizza dough, Alfredo sauce, mozzarella cheese, and your favorite toppings. The Alfredo sauce gives the pizza an amazing creamy texture that pairs well with various other ingredients. Popular toppings for Alfredo pizzas include cooked chicken, bacon, mushrooms, vegetables, and various types of cheeses. You can also add herbs and spices for extra flavor. Enjoy!
What does Alfredo pizza taste like?
Alfredo pizza has a creamy and savory flavor that is slightly different than traditional tomato-based pizzas. The Alfredo sauce gives the pizza a unique texture and flavor while adding richness to the dish. The toppings you choose can also add their own flavors to the pizza, making this dish incredibly versatile. Enjoy your own version of Alfredo pizza for a delicious and unique meal!