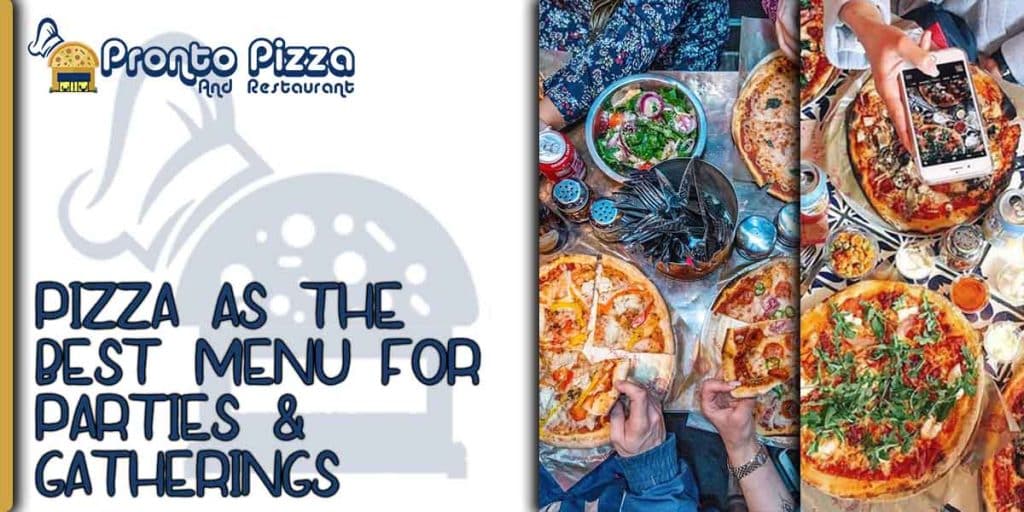 Pizza is a versatile dish to be served especially at parties. It is of Italian origin. In pizza, there is a dough below on which different products are baked. This is known as a topping. Topping material depends upon the taste of the person. Pizza serves the function of both bread and curry.
A successful pizza party:
It is a hundred percent that the person throwing a pizza party will make it successful if he keeps the following points in mind.
Size of the pizza according to the number of gatherings:
Pizza is available in different sizes. It is actually a circular bread that can be as small as to be served to a single person or as large so can be made fit for more than three to four persons.
Party size
Pizza can be made in any size. For parties, you can make even one pizza of enough size to serve your guests conveniently. It is suitable when the number of guests is not so large. Family-size pizzas are also available.
Usually, pizzas are available in the following sizes.
Small pizza
Small pizza ranges between 8-10 inches in diameter. It can generate about six slices of pizza. So it can be eaten by six people easily in one go until the next pizza can be served easily.
Medium Pizza
It is about 12 inches in diameter. Eight slices can be easily made with medium-sized pizza.
Large Pizza
Large pizza measures about 14 inches in diameter creating ten slices in one go.
So the size of the pizza to be chosen for your party matters a lot. It depends upon the number of guests you have invited. The order of sitting arrangement or grouping of friends also matters a lot in the easy and equal distribution of pizza among all.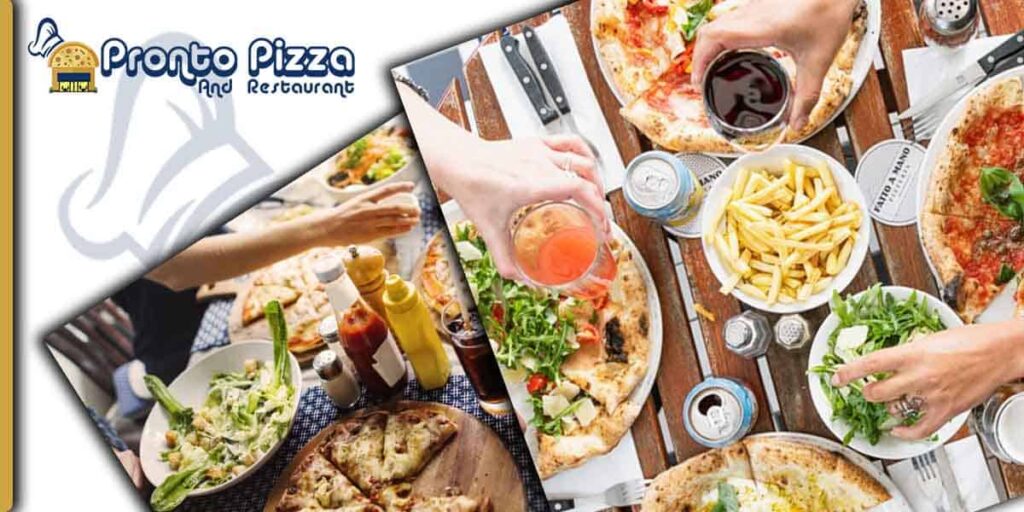 Pizza as the best menu
The flavor of the pizza according to the taste of the gathering
Pizza is available in so many flavors ranging from very spicy to lighter in taste. The best advantage of a pizza party is that you can serve all your guests the taste of their own kind on the same menu pizza.
Some examples of pizza flavors commonly used are
Chicken Pizza
Tikka Pizza
Veggie pizza
Pepperoni Pizza
Meat Pizza
Margherita Pizza
BBQ Chicken Pizza
Hawaiian Pizza
Buffalo Pizza
Mughal pizza
Topping decoration of pizza according to party
The topping of the pizza can be set according to the event for which the party is being thrown. Pizzas can also be served at birthday parties as a side dish for guests. It can be topped with the name of the person whose birthday is going to be celebrated. The arrangement of olives, spices, capsicum, red chilies, onion, and tomatoes can make pizza colorful and attractive. Anything can be written over pizza by arranging all these ingredients in an appropriate way.
Easy to handle at a party
Pizza is easy to handle and deal with. It can be eaten both with the help of a spoon and knife or with the help of hands. It can be eaten easily in sitting as well as in standing positions. It is easy to carry. Pronto pizza and restaurant also offers pizza parties. Anyone can book their table and select the party packages.
Pizza party buns
These are small buns that carry the same taste and ingredients as the pizza. These are made in the form of buns to give a different look and for the purpose of ease of eating and handling.
Frequently Ask Questions (FAQs)
What do I need for a pizza party?
For throwing a successful pizza party you must have a complete estimate of the number of guests so that things can be managed accordingly. Things that will be required include
Forks and knives.
Plates and cups.
Napkins and wipes.
Salads and sauces
Is pizza good for a party?
Pizza is nearly the favorite for all nowadays, especially at parties. Because it is available in different flavors and spices.
How do you keep pizza warm for a party?
Pizza is easy to be kept warm for the party till the arrival of the guests. It can be wrapped in aluminum foil. It can be reheated in the foil at 400 degrees for approximately ten minutes.