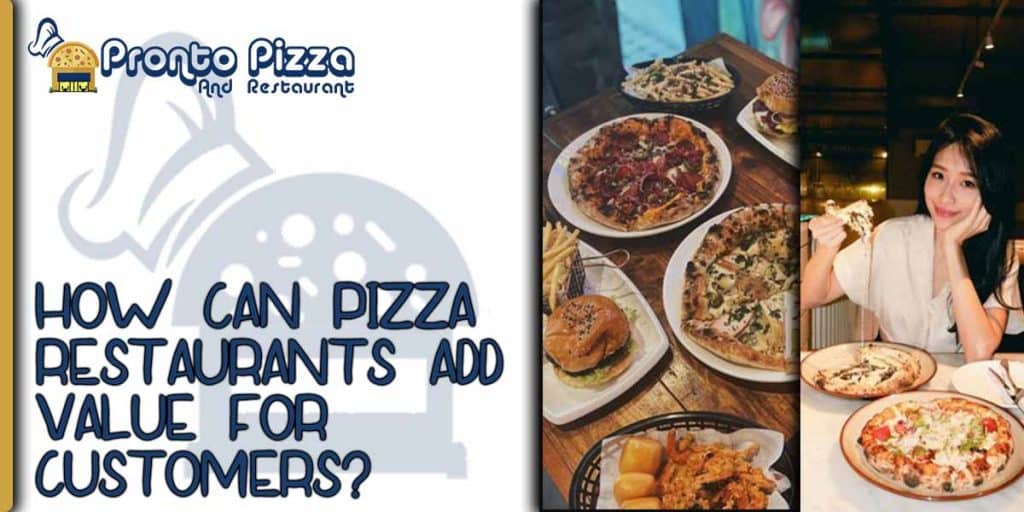 Marketing a product is a great challenge nowadays. Each and every person is engaged in marketing and publicity of his or her business product. It helps in attracting people thus increasing your business.
Pizzas are one of the most favorite dishes among people. For pizza restaurants, making tasty and high-quality pizza is not just enough to attract customers. There are several Pizza restaurants that deal with different items. Although, Pronto Pizza And Restaurant is the best of all. Still competition in the market is also very high.
Marketing Ideas:
Different and new marketing ideas with different plans, investments, and time implications can increase the business up to tenfold. There are different marketing ideas that can add value for the customers. A few of these are described below.
1- Hire a professional photographer:
An attractive and finger-licking display of your restaurant can attract a huge number of customers. The display of the restaurant is the first thing that comes to the sight of the people passing through the street. It must be attractive and large enough to be easily visible to all so that it can catch the eyes of people. Photographs of delicious pizzas, any special offer, deal, and package should be clearly mentioned over the board. It greatly helps in increasing the number of customers in your restaurant.
2- Unique and different from others:
The design, arrangement, and theme of the restaurant also attract customers. In order to market your product successfully you should always keep an eye on the surrounding and neighboring pizza competitor restaurants. Keeping this eye helps you to serve something different in a special way in your restaurant. A unique sitting arrangement with light background music and a comfortable environment is a key to any theme that makes it successful and attractive.
3- Provision of online services:
Today is the electronic era. Now it is more prevalent and easy to deal with media like mobiles, the internet, websites, etc. Everyone needs his/her desire to be filled with only a single click. Online ordering system is gaining popularity with time. Providing mobile-friendly apps for your restaurant and easy-to-access sites can increase the number of customers even from remote areas.
add value for customers?
4- Free home delivery in minimum time:
Providing home delivery services also adds value to the customer. The parcel should reach within the given time and should be properly packed to keep it heated so that it can give a fresh taste to the remote customer. Supply of fresh food even at home builds trust in the customers.
5- Offering attractive deals and packages:
Different deals also increase the sale of the product. Morning, afternoon, night, and special deals with extra coupons are generating great business. Family packages with reasonable prices also attract family gatherings. Party packages for large gatherings also attract customers to throw their parties in given restaurants
6- Special discount to loyal customers:
Give special discounts on deals to the regular loyal customers of the restaurant. It does not let the customers move to any other restaurant.
7- Offering different combo:
Pizzas in combination with some other food like pasta, rice, Manchurian, drinks, and fries are also a good choice for adding value to the customers.
8- Organize free pizza:
Organizing free pizza for special events like the anniversary of the restaurant or on special occasions like the birthday of the manager or owner also grabs the big public. Once they get entered the restaurant making them your regular and loyal customers is the next step.
9- Good service and entertainment:
Provision of LED in a hall so that the customer can enjoy his sitting. Some musicians can also make the customers sit in the restaurant for a longer time and order some more deals.
10- Play area for children:
Families coming with children feel easy in the presence of a play area for children. Children also get entertained and enjoy the environment. Equip the restaurant play area with the most engaging and entertaining playing tools and toys.
Frequently Ask Questions (FAQs)
How does pizza add value?
Pizza can add value in different ways like
Providing free home delivery
Offering attractive deals
Special discounts
Giving visit points to the loyal customers
How do you attract customers to your pizza restaurants?
We can attract the customer to pizza restaurants by
Attractive display of the restaurant
Special deals and packages
Special concession on the first visit
And by making your restaurant popular electronically through apps and different ads.